We're a general practice law firm but we also offer certain specialities in property, personal injury and insolvency.
When clients contact us they expect expertise, value and results. And we're delivering for them.
When you contact our team, your case will be handled professionally and efficiently.
Our firm is one of a handful in Ireland with Lexcel accreditation.
We understand the importance and significance of every case we deal with. Which is why we appreciate you placing your trust in us.
Lexcel is the Law Society's standard for excellence in practice management and client care. It is important for a client to know that the law firm they engage is held to a high standard so that they can trust their matter will be handled properly. All law firms have to be members of the law society but not all law firms have Lexcel accreditation. Anthony Joyce & Co. Solicitors have Lexcel accreditation.
The first thing you notice when you come into our office is just how down to earth we are. As a close group of professionals who push each other on, we appreciate that it's a strong sense of community that helps us to perform at our best.
What you can expect when you first contact us. Our friendly receptionist, Shauna, will put you in touch with one of the legal aids on our team who specialises in the area you want assistance with. Together we'll figure out the next best steps. 
People who have used our services before have this to say: "Lovely to deal with! I would highly recommend Anthony Joyce & Co. Solicitors! Grateful indeed for their professional services and high standard attendance! Helpful, caring and professional service. There was a genuine interest in my situation and an excellent follow up. Great advice and the best outcome for me. I will definitely be using them again." Read more reviews.
Don't hesitate to get in touch. We're here to help you with whatever you need assistance with. Our friendly and professional team will exceed your expectations and we're dedicated to providing you value, expertise and results. Got a question? Get in touch today and ask us anything. 
Get in touch and ask our helpful staff.
Anthony Joyce
Partner, Solicitor
As founder of our firm, Anthony's vision is to continue to building a great law firm by delivering great results for our clients. To achieve great results Anthony is focused on growing and expanding expertise in niche legal areas.
Joe Gavin is a qualified Solicitor who is focused on dispute resolution and litigation. Joe is leading the personal insolvency litigation team by providing excellent results for debtors throughout Ireland.
Shane qualified as a Solicitor with the Law Society of Ireland in 2019 and joined Anthony Joyce & Co Solicitors in 2021. He trained in a specialist Personal Injury and Medical Negligence law firm in Tipperary gaining invaluable experience prior to joining us. Shane has extensive experience in Personal Injury, Medical Negligence and Tort based litigious matters in the Circuit Court and High Court
Mairtín qualified as a Solicitor in 2008, specialising in conveyancing and civil litigation. Mairtín is working in our residential conveyancing department. He has experience in completing negative equity sales where the mortgage is higher than the sale price of the property as part of an overall resolution of debt.
Laura English is a qualified Solicitor in our Conveyancing Department. Laura is currently focused on both residential and commercial Conveyancing. She also is working in commercial law for clients buying or selling businesses.
Tina Byrne
Legal Executive
Tina graduated from Barnet College in London. When it comes to Property Law, she has considerable experience in both the UK and Ireland.
Nikki Jacques
Accountant and Office Manager
With 15 years of accountancy experience, Nikki is organised and detailed oriented. Nikki has led the firm to achieving the legal excellence "Lexcel" Accreditation. She ensures the firm is well managed and constantly improving.
Shauna is the first point of contact for Anthony Joyce & Co. Solicitors and she can get you in contact with the best member of staff who can help with your issue.
Fionn O'Carroll
Trainee Solicitor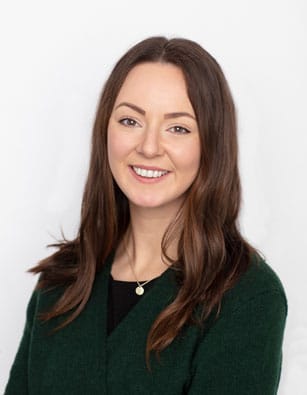 Kathleen O'Carroll
Legal Assistant
Sinead Purcell
Legal Assistant
Paul Booth
Legal Assistant
Lara McGovern
Legal Assistant